Choose a Photo Gallery
See description below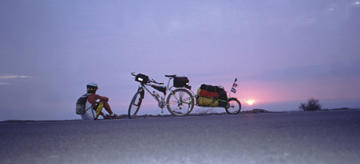 An array of beautiful pictures that will transport you to very scene of Bike It Solo.
Description:
Gallery 1: Alaska, Canada, USA.
Gallery 2: Mexico, Guatemala, El Salvador.
Gallery 3: Honduras, Nicaragua, Costa Rica, Panama.
Gallery 4: Colombia, Ecuador, Peru.
Gallery 5: Chile, Argentina, Antarctica.