Emmanuel Gentinetta
Guinness World Record Holder



Emmanuel in Alaska - He left Prudhoe Bay on June 23rd 1999
Youngest and fastest man in history to mountain bike
the longest road in the world:

The Pan American Highway
From Alaska to Argentina

261 days at age 18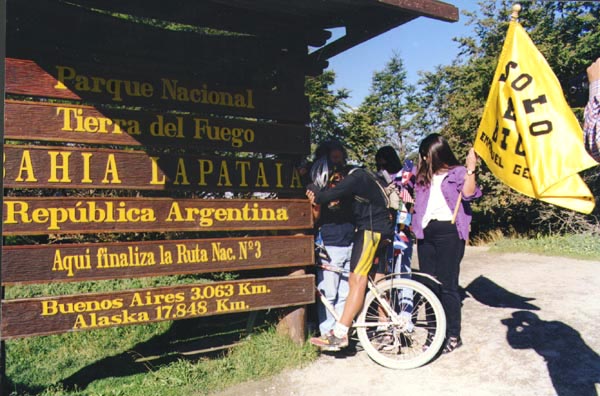 Tears at the moment of arrival at the end of the Panamerican highway in Lapataia Bay, Tierra del Fuego, Argentina,
on March 9th 2000, at the record time of 261 days.
Emmanuel is giving inspirational slide shows. Click here for more information

Site statistics

Please visit us again and recommend this site to others, it is an inspiration for all. Thank you very much.